A Researcher Looks Back – First Person
Drug-Induced Deafness
A new study breaks ground in understanding the role of certain antibiotics and hearing loss-and relies on the firsthand experience of one of the authors.
Source: https://drive.google.com/file/d/1OxXd4y69klyjgbZZm0pMSiyVqvidm-8i/view?usp=sharing
Source: http://hearingloss-wa.org/cms/wp-content/uploads/SW-Winter-2018.pdf
Dr. Veronika Wolter has been hearing impaired since she was nine, and five years ago she was fitted with bilateral cochlear implants. Today, she's an ENT-specialist at the Martha-Maria Hospital in Munich (Germany), passing on her own experiences directly to her patients.
Source: http://www.comfortaudio.com/for-users/users-stories/successful-doctor-cochlear-implants/
A Deaf ENT Surgeon on Hacking Hearing with Chad Ruffin
Source: https://www.rufflab.tech/xmed
Biomedical Engineering and Bioengineering: Accomplishments by People Who Are Deaf or Hard of Hearing
Robert M. Raphael, Ph.D., who is hard of hearing, is an assistant professor in Bioengineering at Rice University, and J. Tilak Ratnanather, D.Phil., who happens to be deaf, is an assistant research professor in Biomedical Engineering at Johns Hopkins University. They are excited about the increasing number of undergraduates who are deaf or hard of hearing and are majoring in this field and have personally mentored several of these students.
Source: http://www.cis.jhu.edu/~tilak/biomed.pdf
Handicapable
Handicapable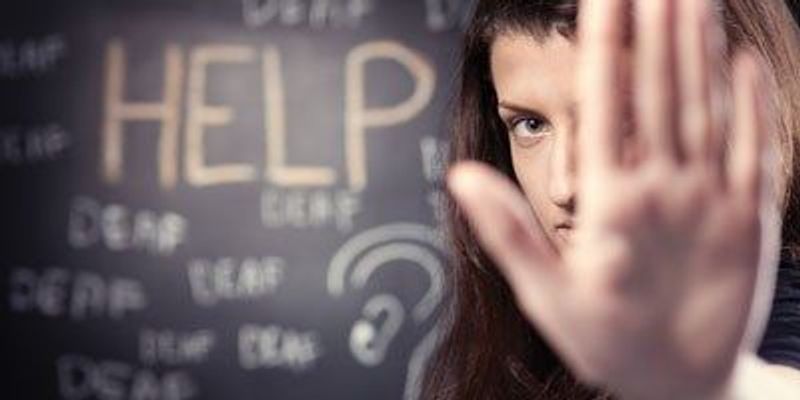 Meet Tilak Ratnanather, the deaf biomedical engineer who mentors hard-of-hearing students headed for STEM careers.
Source: www.the-scientist.com/?articles.view/articleNo/43796/title/Handicapable/
More Than Medicine | Joseph Heng, M.D. (Internal Medicine Resident)
Joseph Heng is a first-year internal medicine resident at The Johns Hopkins Hospital. As one of a handful of deaf doctors here, and the only one with a cochlear implant, he is particularly interested in addressing the challenges that hearing impairment places on health care delivery. He explains that the barriers are more than inconveniences; they are patient safety issues. Learn more about Heng and the Deaf Health Initiative in Hopkins Medicine magazine.
Source: https://www.youtube.com/watch?time_continue=2&v=LScGc9DKMx4
The Sound of Success
…when Funkhouser headed to college, she made it a point to learn what tools each school could offer. Mary Washington – with multiple resources, including the TypeWell system, where professors wear microphones that send lectures to off-site transcribers – rose to the top … A second internship this past summer – this one at the Oregon Hearing Research Center in Portland – took her over the top. Of the hundreds who applied, only two dozen were chosen by the facility, where many researchers, including Funkhouser's mentor, Dr. Lina Reiss, have hearing loss themselves.
Source: http://www.umw.edu/news/2017/11/07/psychology-major-lands-top-auditory-internship/
AAS Interview with Dr. Frederick Gallun
Source: https://www.youtube.com/watch?v=bp0Yjc4tqUQ
Spotlight on John Brigande, PhD.
Current Institution: Oregon Hearing Research Center, Oregon Health & Science University
Education: Doctorate, Master's, and Bachelor of Science degrees from Boston College
What is your area of focus?
Our lab endeavors to define therapies to restore hearing and balance in mice that accurately model human forms of inner ear disease. One of every 1,000 births produces a child with deafness, and about another two children out of 1,000 will be diagnosed with significant hearing loss within the first year of life. Our goal is to develop therapies to restore hearing and balance function at birth, or shortly thereafter.
Source: https://hearinghealthfoundation.org/spotlight/brigande
Hearing Restoration Project: A promise to deliver a genuine, biologic cure for hearing loss
Hear from HRP consortium member John Brigande Ph.D. about his work in hair cell regeneration and what this means for curing hearing loss.
Source: https://www.youtube.com/watch?v=AQNVdHNJMpI
Hearing Loss vs. Dizziness: If I Could Choose!
"I was about 9 when hearing loss in my left ear was first detected. The audiologist explained to me that as a result, I may not be able to hear birds singing as easily and that I may need to concentrate more to understand words starting with "sh," "k," or "t." Sensing my alarm, she tried to reassure me by saying it was unlikely that the hearing loss would affect both ears, and if it did, it would likely not be to the same extent. I compensated in school by simply tilting my right ear toward sound sources. Over time, my hearing loss became bilateral and progressive…"
Source: https://view.publitas.com/p222-4764/hearing-health-spring-2016-issue/page/36-37
It is personal: Strengthening Research that Hits Close to Home
Physician Adam Schwalje, MD, and audiologist Viral Tejani, AuD, share a passion for patient care and research involving hearing loss. The pair also shares a connection and interest in the condition that is personal.
Source: https://medicine.uiowa.edu/oto/oto/oto/sites/medicine.uiowa.edu.oto/files/Loud%26Clear%20spring%20summer%202017_online.pdf
University researchers work to advance cochlear implants
The Man Behind the Science
John V. Brigande, PhD, 45, is one of the leading scientists conducting research into hearing loss. He made the news recently when he developed a technique to introduce genes into the inner ear of mouse embryos that may one day lead to new therapies for some forms of hearing loss. Here, Dr. Brigande talks to One in Seven about the latest scientific developments and his own severe hearing loss.
Source: https://drive.google.com/file/d/1sSopGr3SuPUlMv-kTruNW-d3GbUKBowc/view?usp=sharing